---
The emblem:
The emblem consists of a white horse jumping over the mountains, with a background setting in black and blue colors. The white horse symbolizes boldness, courage and nobility. The mountain symbolizes obstacles and difficulties, the black and blue colors symbolize emergence from darkness towards light.
Date of Establishment:
The 12th Brigade was established on 1/12/1984 and its units were stationed at the Barrack of Mohammad Zgheib – Sidon.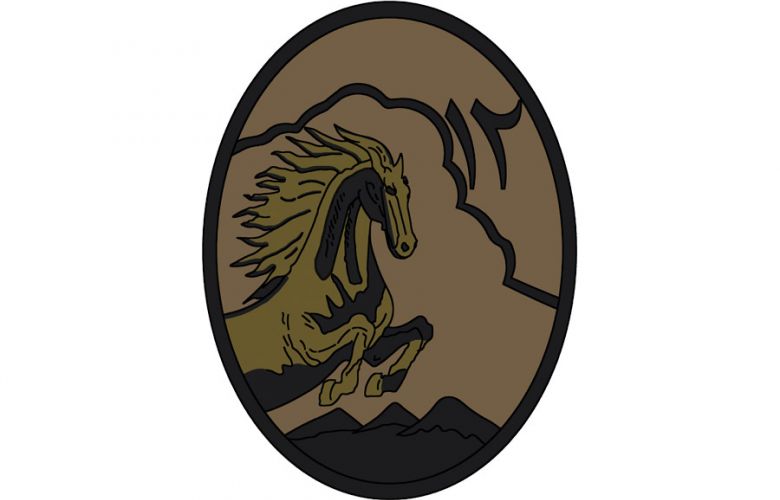 The emblem
---
Source URL (modified on 11/05/2019 - 07:38): https://www.lebarmy.gov.lb/en/content/12th-infantry-brigade
Links
[1] https://www.lebarmy.gov.lb/sites/default/files/liwe2-12_0.jpg
[2] https://www.lebarmy.gov.lb/sites/default/files/debebe_1.jpg
[3] https://www.lebarmy.gov.lb/sites/default/files/DSC_0104.JPG
[4] https://www.youtube.com/embed/pluhP_ODaCA?rel=0
[5] https://www.lebarmy.gov.lb/en/javascript%3A%3B